Richard H. Lawrence, Jr.
Founder and Director
---
Richard Lawrence is a director and co-founder of High Tide Foundation and the Executive Chairman of Overlook Investments Ltd., an investment management firm founded and headquartered in Hong Kong since 1991. He is a founding director of Cool Effect, an online platform that helps individuals to take responsibility for their carbon emissions by purchasing carbon credits from the world's highest quality carbon reduction projects. He is also a founding director of Proyecto Mirador Foundation, a Gold Standard certified carbon project that has built more than 200,000 fuel-efficient stoves in rural communities in Honduras, Guatemala and Nicaragua.
Richard is a member of the Board of Directors of the National Audubon Society, where he is Co-Chairman of the Climate Committee and helps lead a program designed to mobilize bipartisan action at the state and local levels. He holds degrees in Economics and Political Science from Brown University and has been a Chartered Financial Analyst since 1986, when he became the second CFA charter holder in Asia.
Dee Lawrence
Founder and Director
---
Dee Lawrence is a director and co-founder of High Tide Foundation, along with Richard Lawrence. She and Richard are also directors of Proyecto Mirador Foundation, a Gold Standard certified carbon project that installs fuel-efficient clean cookstoves in Honduras, Guatemala and Nicaragua. The project has prevented the emissions of nearly two million tonnes of greenhouse gas. This community health project benefits women and children by helping them to avoid respiratory illness caused by smoke while reducing wood use by nearly half.
With Richard, Dee is also a founder of Cool Effect, a non-profit, online platform with a mission to educate and inspire organizations and individuals to take measurable action against climate change by purchasing carbon offsets from the world's highest quality carbon emission reduction projects. Projects include those related to clean cookstoves, methane emission reductions, land conservation, forests, renewable energy, and compost.
Dee has over 25 years of experience in marketing and advertising with major agencies and U.S. corporations and holds a BS from Miami University.
Staff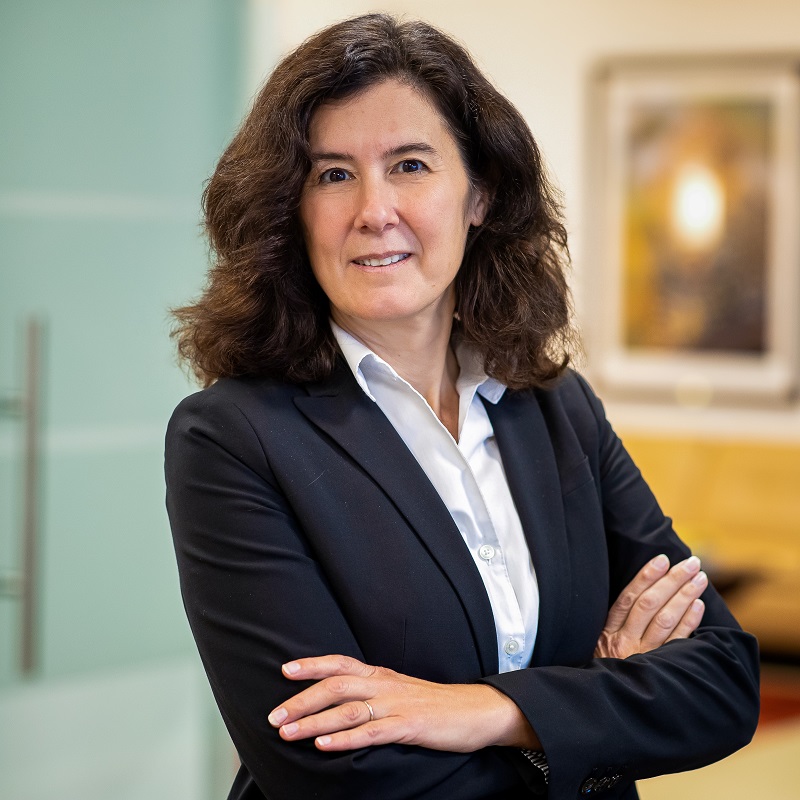 Marisa de Belloy
President
---
Marisa de Belloy is High Tide Foundation's President and leads the foundation's strategy and team. She oversees all grantmaking and works to promote collaboration in the field.
Marisa's background includes investment banking, strategy consulting and human rights work. Marisa was previously COO of Made in a Free World, a SaaS solution for human trafficking. Before that, she created and ran a highly successful media & technology practice at investment banking firm Michel Dyens & Co., based in Paris, and co-founded and ran Fotango, an online photo sharing site funded by leading European VCs that was later sold to Canon, Inc. She has worked at Goldman Sachs and the LEK Partnership and taught finance at a French university. Marisa speaks French and English and has spent over 15 years working in Europe. She serves on several boards in the Bay Area where she resides with her husband and four children. Marisa received her MBA from Stanford University and her BA from Yale.
Michael Bruce
COO and CFO
---
Michael is Chief Operating Officer and Chief Financial Officer of High Tide Foundation, responsible for finance and accounting, financial planning and analysis, risk and assurance, human resources and operational management. He oversees much of the foundation's daily operations, providing guidance to drive effectiveness and efficiency in support of the foundation's missions.
Prior to joining High Tide in 2019, he served as Senior Finance Director of The Broad Foundations in Los Angeles where he was responsible for the Foundations' finances and controls. Before entering the foundation industry, he held several roles at Honeywell in Financial Planning & Analysis, Controllership and Corporate Audit. He started his career in public accounting at Arthur Andersen. He holds an MBA from UCLA and a degree in Accounting from Pepperdine University. He is a CFA charterholder and a CPA.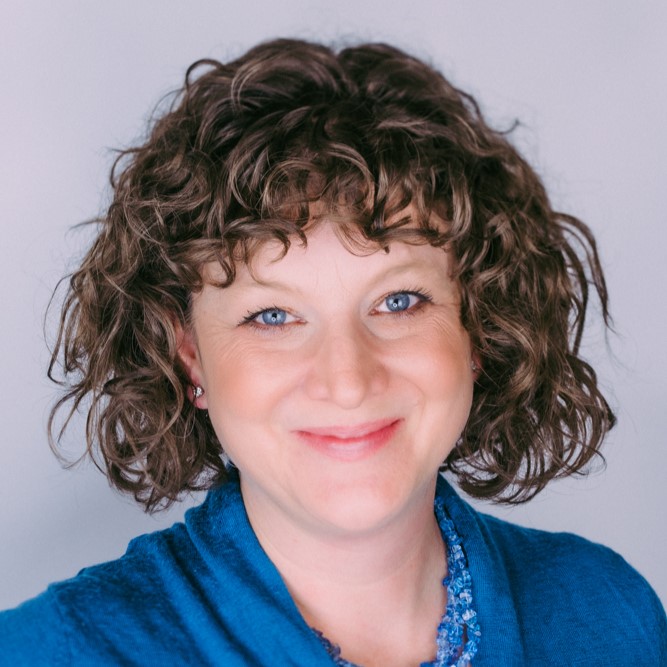 Alexia Kelly
Managing Director of Carbon Policy and Markets Initiative
---
Alexia Kelly is Managing Director of the Carbon Policy and Markets Initiative (CPMI) at High Tide Foundation. The CPMI accelerates ambitious climate action and capital mobilization through robust rules and guidance for voluntary corporate action and disclosures, and by building the next generation of high-integrity carbon and environmental services markets.
Alexia has worked for more than 17 years at the intersection of policy and finance to address the climate crisis. Prior to joining High Tide Foundation, she served as Director of Net Zero + Nature at Netflix, where she led the company's inaugural greenhouse gas inventory, renewable energy strategy, Science Based Target and global carbon credit portfolio. She has held senior roles at the U.S. Department of State, where she served as lead negotiator to the UNFCCC on Article 6 of the Paris Agreement. She has also held roles at the World Resources Institute, The David and Lucille Packard Foundation, The Climate Trust, and in private equity. She serves on multiple non-profit boards and holds a BA, a Master of Public Administration (MPA) and a Master in Community and Regional Planning (MCRP) from the University of Oregon.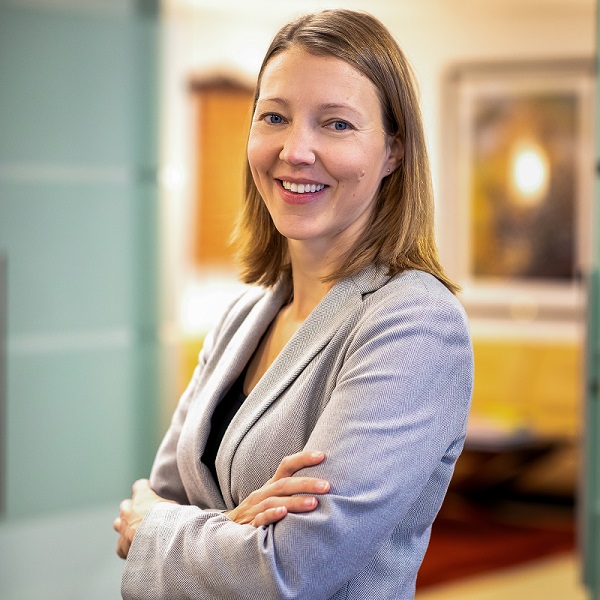 Marcia DeLonge
Program Director
---
Marcia DeLonge is the Program Director at High Tide Foundation and is responsible for the foundation's grantmaking portfolio. She assists in developing, evaluating, and managing grants, investments, and initiatives, and maintains relationships and a knowledge base within the community at-large.
Marcia's background includes research, leadership, and collaboration in the climate, environmental, and agricultural sciences. Prior to joining High Tide in 2022, Marcia was the Research Director and Senior Scientist in the Food & Environment program at the Union of Concerned Scientists, a member-supported non-profit organization. Previously, she was a Postdoctoral Scholar at University of California, Berkeley, where she contributed to research on opportunities to manage grazed grasslands for climate change adaptation and mitigation. Her previous work included scientific research on storms in Senegal and dry tropical forests in Mexico. She received her MS and PhD in Environmental Science from the University of Virginia and her BA from Northwestern University.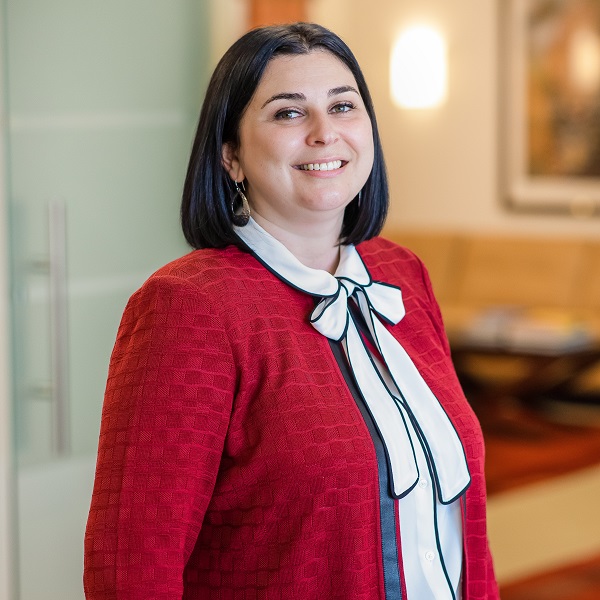 Kelly Bryson
Grants Manager
---
Kelly Bryson is the Grants Manager for High Tide Foundation and is responsible for strengthening grantee relationships and ensuring that the grant process proceeds smoothly by overseeing the production and execution of grant documents, payments, and monitoring reporting requirements.
Prior to joining High Tide Foundation, Kelly worked in a variety of sectors, including banking, tourism, and mental health. She has extensive experience in both project and client relationship management. She received her BA from Scripps College in Italian, Hispanic Studies, and Foreign Language and her MA from the Università degli Studi of Milan, Italy in Languages and Cultures for International Communication and Cooperation with a specialty in Languages and mediation for institutions and businesses.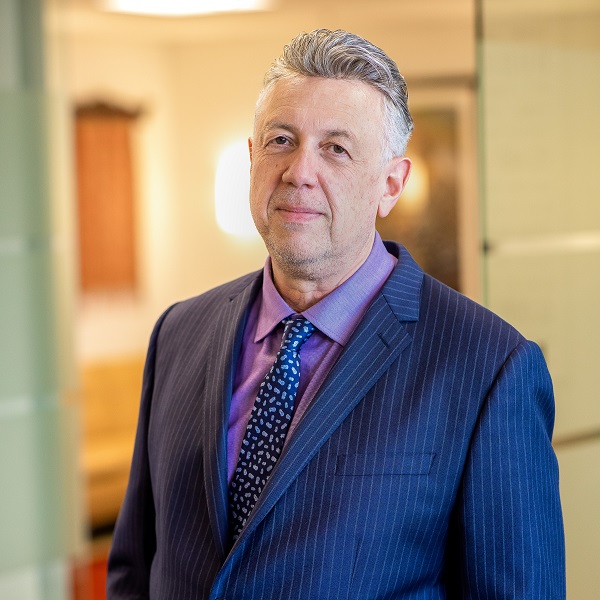 J.R. Patterson
Controller
---
J.R. Patterson is the Controller for High Tide Foundation. A native San Franciscan, J.R. is an alumnus of Lowell High School, UC Berkeley, San Francisco State University, and Deloitte & Touche LLP.
J.R. has over 20 years of experience providing contract accounting and financial consulting services to tech and food-based startups in the San Francisco Bay Area as well as providing financial crisis management services to businesses in need. He guided startups from pre-launch to early and emerging growth stages by custom designing and implementing their foundational accounting, finance, and HR systems, as well as being the main point of contact with attorneys, tax professionals, and auditors.